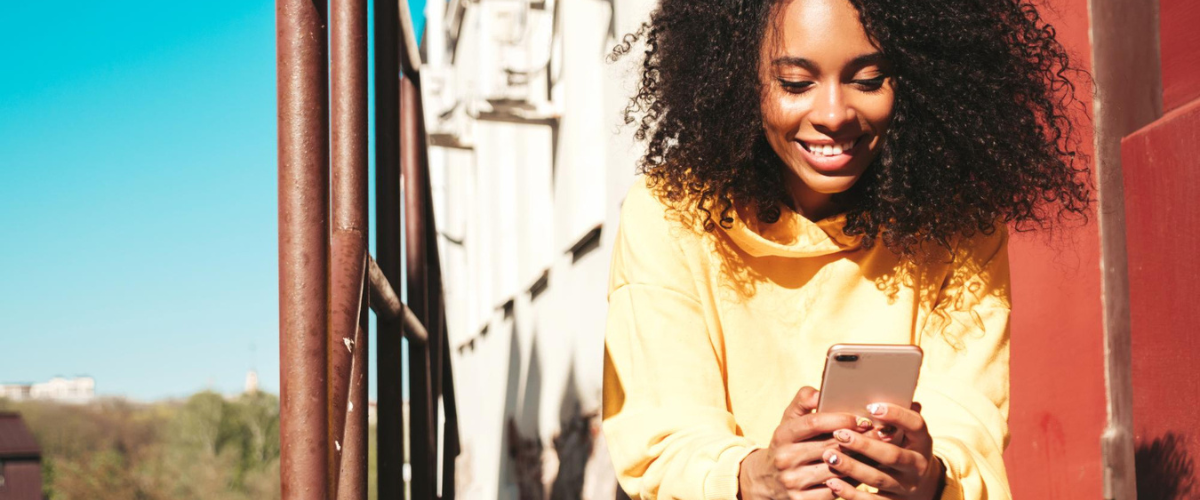 December 28, 2022
Pathways to expand digital financial inclusion in Africa
Infrastructure is the lifeblood of any digital inclusion initiative. Without it, there can be no access to electricity, internet or digital inclusion and hard to access financial opportunities.
Infrastructure is the lifeblood of any digital inclusion initiative. Without it, there can be no access to electricity, internet or digital inclusion and hard to access financial opportunities.
Despite being the world's second-largest continent, with 54 countries, 17% of the world's population Africa is home to 3% of the internet users. In fact, only 37% of adults have access to formal financial services. This has far-reaching consequences, preventing households from escaping poverty and limiting overall economic growth.
However, there are several pathways to overcome these macro-challenges. Let's look at some of these and why they are important.
Infrastructure
One of Africa's biggest barriers is the lack of infrastructure - affordable, reliable electricity, mobile networks, and internet access. According to the World Bank, only 30% of people in Sub-Saharan Africa have access to electricity and its even lower in rural areas. Mobile networks are also patchy, with many regions, especially remote or rural areas having little or no coverage.
These challenges make it difficult to develop and roll out any kind of digital services. For example, mobile money platforms like M-Pesa require network coverage. And without reliable, affordable electricity, keeping ATMs and POS terminals operating or phones charged is challenging.
Building hydro-thermal or nuclear projects are not economically feasible. One alternative is to build a lot more microgrids, i.e., small, localized, self-sustaining energy grids that can function independently from the main grid and use abundant solar power, wind farms, rechargeable batteries and bio-gas to provide electricity.
Education
Expanding digital financial inclusion will require educating Africans about how to use these services. Many are still unfamiliar with basic banking services, the power of digital services and not 'financially and digitally literate', which goes beyond literacy or education. And while mobile money platforms are popular, many still don't know how to use them well or don't trust to use them for more than just small transactions. So, educating them about how to use them safely and effectively is essential.
Boost fintech funding
Africa's fintech sector made up 61% of the $2.7 billion deployed across Africa in 2021, found a Mastercard study. Africa's success and massive potential has put the continent at the forefront of payment innovation. This highlights the world and investors' interest to support the region, creating thousands of startups and innovations.
Leverage mobiles
Mobile growth across Sub-Saharan Africa has been phenomenal over the past two decades. Today, 46% of the population is connected. GSMA predicts Africa will have 120 million new subscribers by 2025, surpassing 615 million rising to cover 50% of the population. Moreover, mobile tech and services generated 8% of GDP, supporting 3.2 million jobs, directly and indirectly, across the region. As a channel to enable digital financial inclusion, mobiles are clearly transformative.
Better government Support
Africa does not have pan-regional regulations or strong trading blocs like the US, China and European markets. Therefore, creating a continent-level, regulatory framework will increase entrepreneurial activity. Several regulators across Africa accelerated regulatory innovation work. The 'Pan African Payment and Settlement System' by the African Continental Free Trade Area makes navigating 50 countries and 40 currencies easier.
Similarly, Fintech Action Plan for Africa (FAPA) initiative launched in 2019 brings together government representatives, regulators, the private sector, and development partners. Another is the African Financial Inclusion Facility (AFIF) within the African Development Bank Group to provide financing and technical assistance for inclusion projects. Such joint and broad initiatives done in unison can go a long way.
Cheaper, faster internet
According to the 2019 Alliance for Affordable Internet (A4AI) report, only 25% of the African population has internet access. Moreover, two-thirds live outside the cellular network range - often in rural or remote areas. This has far-reaching implications, hinders economic growth, communication, education, and even health outcomes.
This number is expected to rise with initiatives undertaken by major tech companies, charities and the community. For example, in partnership with local telcos, Facebook helped connect millions of people in Africa with free internet through its Internet.org initiative. Similarly, Google's Loon project uses high-altitude balloons to provide connectivity in remote areas for thousands of square kilometers. Unfortunately in 2021, Google shut down the project. However, it has created valuable IP and lessons that can be given a second chance by governments, telcos and private companies. Project Isizwe, provides low-cost WiFi hotspots in public spaces. It has already connected over 3 million across 300 locations and hopes to connect 50 million African citizens to uncapped internet.
Digital channels
Around 760 banks and 39,600 Savings and Credit Cooperative Organizations (SACCO) make up the continent. In 2022, 456 million adults in Africa are expected to have a bank account. While these are huge inclusion numbers, not all have access to digital channels, as many are still served by traditional finance institutions or are underbanked. Working with fintech solutions providers such as Bankingly, African banks, cooperatives, and microfinance institutions can empower customers with minimal effort, time, and costs.
Conclusion
Though there's still much work ahead, it's clear that progress is being made and shows the continent's huge potential. If Africa continues on this path, there is a significant opportunity to expand digital financial inclusion that will benefit everyone.
Are you looking for digital banking solutions? Let's talk!
Back
to top