Back to all products
Admin portal
A comprehensive view of banking relationships and enhanced digital experience
Unleash the full potential of your data with a flexible and dynamic management platform. Gather in-depth insights into customer behavior and transaction data for enhanced financial decision-making.
Obtain a 360-degree view of your customers, their behaviors and banking habits
Gain powerful insights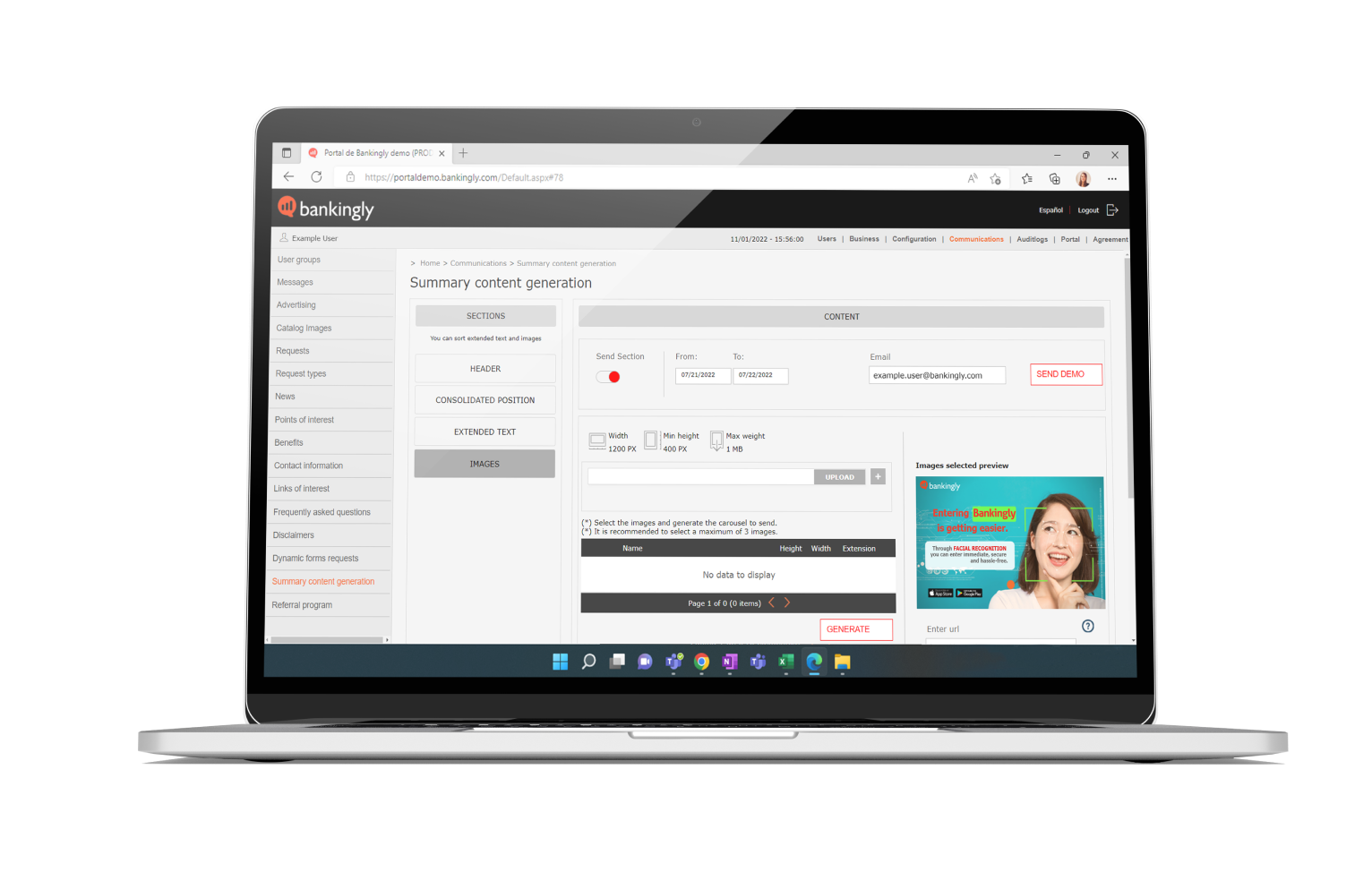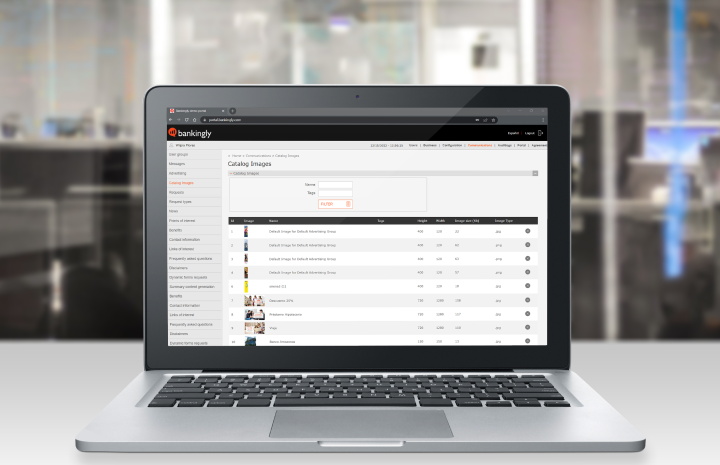 An intuitive & user-friendly Administration Portal
Detect real-time incidents for fast decision-making and improved customer response.
Enhance communication with targeted campaigns based on customer profiles and behaviors through push notification, e-mail and WhatsApp.
Boost debt collection rates and reactivate inactive users with personalized messages.
Customize security devices and authentication factors to meet your policies and local regulations.
Offer better user support with comprehensive customer journey traceability.
Manage users, companies, permissions and contents of the different channels from a single place.
Reach the right audience
Launch personalized marketing campaigns using in-depth user segmentation and targeted marketing offers.

Take a look at
another product