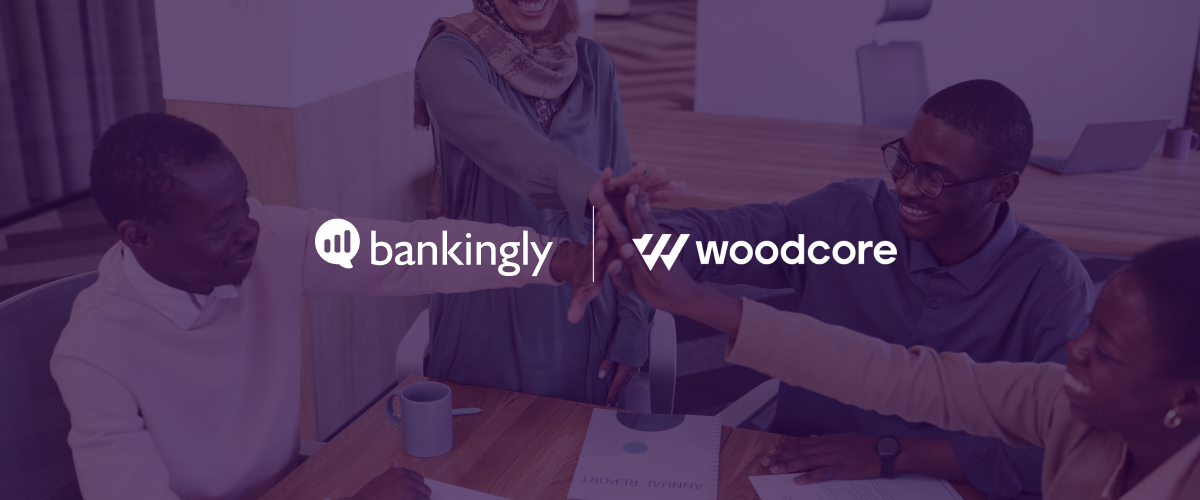 July 10, 2023
Bankingly and Woodcore Collaborate to Transform Digital Solutions for Financial Institutions across Africa
We are pleased to announce our partnership with Woodcore, a financial infrastructure solutions company based in Nigeria.
This new alliance aims to provide a comprehensive digital transformation plan to banks and financial organizations from Africa in order to expand their reach and improve customer experience.
Over the past years, the banking and broader financial industry have experienced a digital disruption, forcing financial institutions to innovate and provide financial services via digital means. Woodcore provides a composable suite of banking services to banks, facilitating seamless operations over the Internet and fostering a faster digitization of financial institutions.
Serving the likes of Royal Exchange MFB, Kredi Money MFB, Pyramid MFB, Omnibiz, etc. It also builds APIs which banks can integrate into their systems to deliver financial services like loans to customers without physically visiting the bank.
This partnership with Bankingly is a testament to the commitment of both companies to help financial institutions innovate and become the banks of the future. We are very excited about the alliance, recognizing the need to help medium and large financial entities improve operational efficiency and boost customer satisfaction and engagement.
According to Damian Glaser, Bankingly's Senior Sales Director - English Africa , "This collaboration with Woodcore allows for a solution that is holistic, and affordable for financial institutions in the long run. Together, we're providing a way for financial service providers to tremendously improve operations, which will in turn lead to higher customer satisfaction rates and drive engagement.
On what this partnership means, Toyin Olaseinde, Woodcore's co-founder and COO, says that it will enable them to provide a more extensive service to clients: "Bankingly has years of experience building digital channels for financial institutions and so this collaboration means that we can now provide a comprehensive digitization plan for financial organizations that are looking to scale, without them needing an in-house technology team to build."
In conclusion, Bankingly and Woodcore's partnership presents an exciting opportunity for financial institutions across Africa. Together, we offer a comprehensive digital transformation plan that can enhance operational efficiency, deliver innovative financial services, and elevate the customer experience.
We invite financial organizations in Africa to join us on this transformative journey and unlock the full potential of digital banking.
Contact us today to begin your digital transformation and shape the future of finance in Africa.
Back
to top
You may also be interested in