March 13, 2020
Coronavirus threat: how can Bankingly help?
The coronavirus threat could hit financial institutions worldwide very hard.
The World Health Organization has just declared a Global Pandemic and strongly recommended the use of mobile payment and online banking applications as a way to prevent the spread of this disease that is paralyzing the world.
In several European and Asian countries, the stoppage of activities is total. Financial institutions are prohibited from opening their doors, so those without digital channels will see a complete suspension of their ability to serve customers.
Hundreds of sport events, business and cultural activities have been cancelled in recent days. It is only a matter of days before this cycle reaches new levels, such as the closure of educational and financial institutions in other countries. The renowned private equity firm Sequoia Capital has warned that "companies must prepare for the worst" and that contingency plans must be very strong to cope with this situation.
In the specific case of financial institutions, the situation will be particularly difficult for those who do not have digital channels for two main reasons:
If the institutions are forced to close their doors either by the authorities of by a lack of staff due to contagion, customers will not be able to operate and the activity will be paralyzed.
A large portion of customers will switch to other financial institutions that do offer the possibility of online transactions In this context financial institutions that do not have digital channels face a critical situation.
How can Bankingly help?
At Bankingly we take this problem with the commitment it deserves. That's why we're offering all institutions that need it a non-transactional Android mobile app at no cost for 3 months and with no commitment to stay. Through this app, the institution will be able to communicate with its members and publish service updates, news, benefits and more. It could be online in just one week.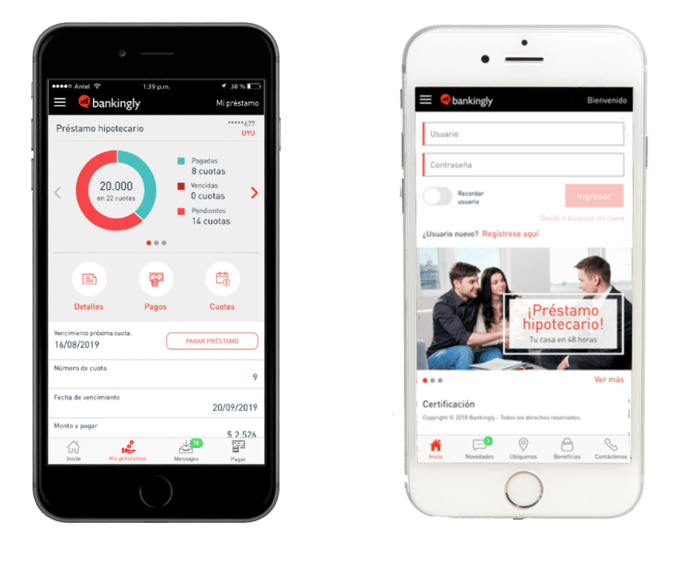 In addition, for those who need transactional digital channels, Bankingly is the only solution on the market that could allow you to digitize all your transactions in less than 8 weeks and at a fair price, depending on the use your customers give to the application.
To start the process of digitizing your digital channels now click here.
Back
to top