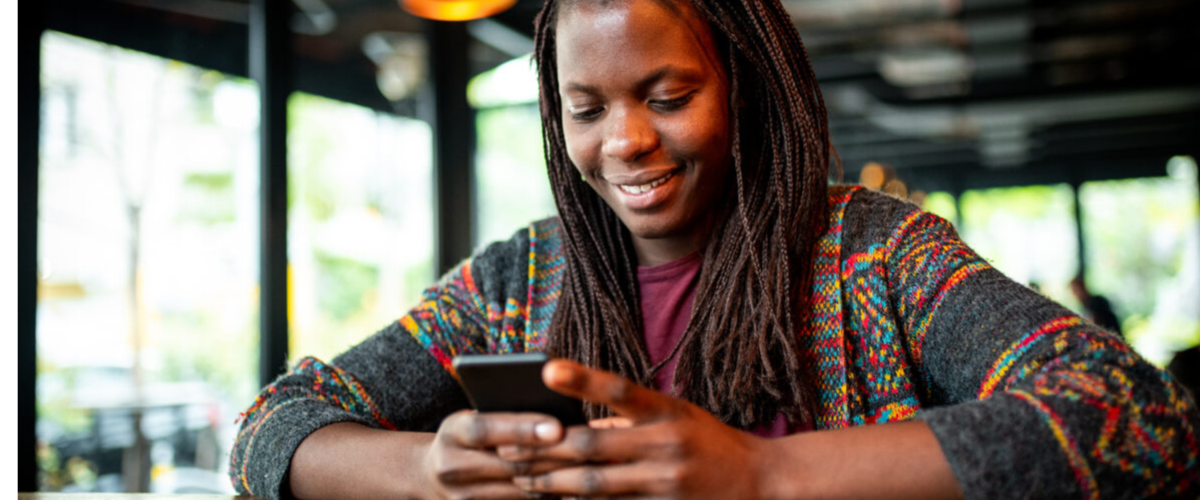 May 29, 2023
How can SME financial institutions improve financial inclusion in Africa?
Financial inclusion is a critical issue for Africa. Despite being the world's second largest continent , potential, almost 57% or 400 million are still unbanked.
Like individuals, many small to medium enterprises (SMEs) have traditionally been excluded from access to financial services, leaving them unable to access capital and resources to grow their businesses. Those that are banked are underbanked with limited facilities or don't have access to affordable credit. But for many of the 54 African countries, financial inclusion remains a challenge.
Fortunately, there are a few ways in which SME financial institutions such as banks, coops, MFIs, and credit unions can improve financial inclusion in Africa thanks to new trends and technology that are easy to use and cost-effective. Let's explore some of them.
Digital Banking Platforms
The most apparent advantage of fintech solutions such as Bankingly is their efficiency, scalability, and affordability—it is often far more cost-effective than traditional banking services. This makes it easier for people with little money to access basic banking services such as opening bank accounts, make payments, and transfer funds without paying high fees or traveling long distances. This helps promote financial inclusion, leading to greater economic growth.
With just a selfie, eKYC, individuals can open accounts in minutes without requiring providing physical documents. This makes it easier to set up an account with minimal effort.
In addition, fintech solutions are typically faster than traditional banking methods. This makes them particularly useful for rural areas, which lack branches, or traveling long distances can be a hindrance. Furthermore, because these solutions are often cloud-based, they can be used on mobile devices—which is helpful for those who don't have access to computers but still need access to financial services.
Use of Technology
Using mobile banking apps, and online platforms, even in remote locations, rural areas can be served, regardless of where they are located or the device. Technologies like USSD can help millions - even without reliable/affordable internet access or smartphones. Platforms such Bankingly provide conversational banking, which supports social media platforms such as WhatsApp and Facebook. This makes it as easy as chatting to now sell, deposit money, pay bills, do peer-to-peer transactions and send/receive money between countries at their fingertips within seconds.
Creating Opportunities
Fintech also helps entrepreneurs by providing tools to start and grow their businesses, by accepting payments from customers anywhere - quickly and securely; AI systems that can automate tasks so that entrepreneurs can focus on growth instead of mundane tasks. This makes it easier to pursue their dreams without prohibitive costs holding them back.
Alternative Payment Methods
SME financial institutions can offer alternative payment methods that enable unbanked individuals to make payments securely without needing a bank account. These payment methods often involve prepaid cards, e-wallets/mobile wallets, which can be loaded with funds from cash deposits or linked directly with a debit card. These methods make it easier for unbanked.
Access to Credit and Loans
One of the most important ways is through access to credit and loans. Bankingly's loan origination system can help financial institutions provide low-cost efficient loans to emerging entrepreneurs and micro-credit to women can create millions of new jobs, and spur economic growth. Furthermore, providing these loans at low-interest rates can make it easier for entrepreneurs to repay their loans without getting into unmanageable debt.
Subsidize access
SME financial institutions can work with telecom operators, governments, and non-profits to subsidize the cost of mobile internet, hardware, smartphones and create wider public hotspots. Doing so is expected to raise financial inclusion in Africa and improve the continent's GDP by 30%.
Open Banking
By sharing third-party access to financial data using application programming interfaces (APIs) SME financial institutions can work closely with other players in the ecosystem. Open banking helps multiple services and their customers across borders, such as send/receive money, pay bills, tap into each other's payment rails and ATM networks to offer account opening and lending services, enhance contactless payments, further pushing the cost of transactions. Such sharing of APIs among banks, telcos, fintech, and mobile money providers presents a vast opportunity for the continent to expand financial inclusion.
Financial Education Programs
Creating awareness, 'financial literacy,' outreach programs, and education resources for unbanked individuals can empower millions. For example, offering courses that teach basic financial literacy skills such as budgeting and saving money can provide illiterate people with an understanding of how money works and manage finances effectively without falling prey to scams or fraud. Moreover, these solutions can be invaluable assets for unbanked individuals seeking greater control over their finances.
Furthermore, providing this education early on in life will help equip future generations with the skills necessary for managing their finances responsibly and taking advantage of all the opportunities available.
Conclusion
SME Financial institutions can tremendously impact Africa by making essential banking services accessible and creating opportunities. By leveraging affordable technology from Bankingly, they can achieve greater economic growth. This ensures everyone has equal access to the global economy regardless of their income level or location.
Such initiatives will spur economic growth while bridging the gap between the banked and underbanked due to poverty or other factors. As such, investing in financial inclusion is a moral obligation and an opportunity for long-term growth throughout Africa.
Looking to grow your financial institution, differentiate from your competitors, and drive financial inclusion in Africa? Bankingly's affordable technology offers the perfect solution. Let´s talk!
Back
to top