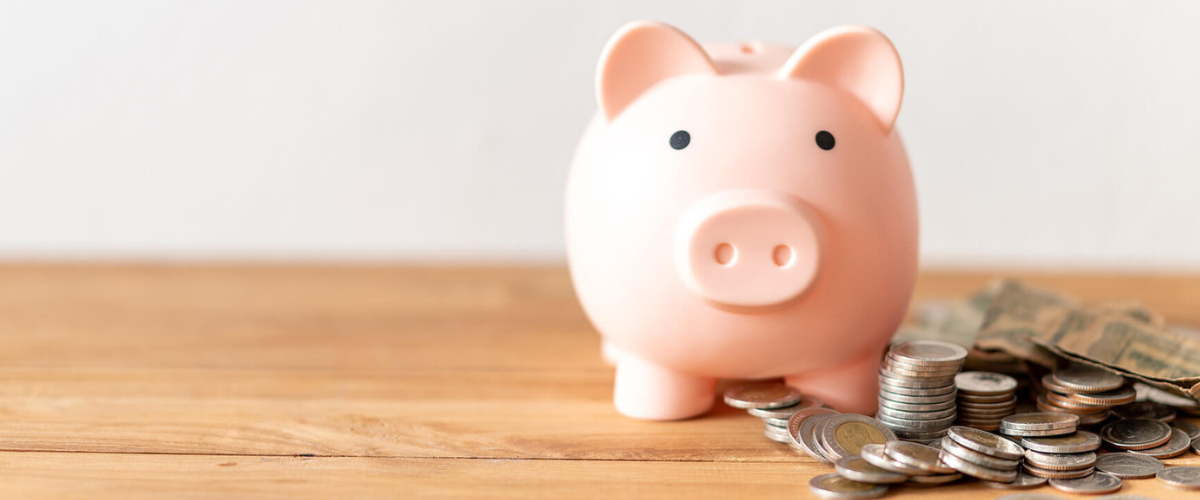 March 20, 2023
How can SME financial institutions improve loan origination?
If a small business, merchant, or individual needs a quick loan for working capital , emergency, financial institutions can help. However, loan origination is a complex and cumbersome process.
To remain competitive in today's market, SME financial institutions must have a streamlined loan origination process that balances borrower needs with compliance. It's traditionally a time-consuming and expensive process to analyze and assess creditworthiness and determine whether a loan can be approved or rejected. After that, ensuring customers repay on time is another challenge.
Fortunately, with the rise of great fintech solutions, the process is more cost-effective and efficient. An example of this is Bankingly's Digital Onboarding & Loan Origination, which simplifies the process by integrating with external databases for added security and employing advanced facial recognition technology for secure user authentication.
Let's take a closer look at how technology like this is revolutionizing the process.
Digitalization
Getting into a 'digital-first' mindset. Fintech makes it easier for lenders to digitize most processes. Bankingly's mobile banking is a prime example. By leveraging eKYC, the app provides a fast, secure authentication that includes taking a selfie instead of scanning a photo; utilizing biometrics (fingerprint, voice, Face ID) for stronger user authentication; e-signatures to sign documents instantly without the wait for physical signatures to be delivered. This way, lenders reduce the paperwork and speed up onboarding from days to minutes. Additionally, digital documents allow lenders to securely store all relevant information in one place and track changes over time.
Automation
This can reduce turnaround times and processing for applications and repayments, making it easier for borrowers to get approved/repay quickly. Automation reduces manual data entry. It streamlines document collection and verification, improves accuracy by automated checks throughout, reducing the overall errors, and increasing productivity while ensuring compliance.
User Experience
Online platforms such as Bankingly manage credit applications to loans granted from a single view, covering the loan lifecycle. It allows customers to apply for loans anywhere or anytime. As a result, SME financial institutions can provide a great user experience (UX) for borrowers and convenience to access their loan account on any device using the web, or smartphone - all without visiting any branch or office. All this makes it easy to reduce costs associated with traditional lending systems. As it is all cloud and usage-based, scalability in terms of infrastructure and personnel is hard to match compared to a traditional loan origination system.
Smart Loans
Fintech companies offer "smart loans" i.e. loans that can be disbursed in just a few seconds. They provide an automated process that ensures payments are made on time. These loans come with flexible repayment options depending on the borrower's situation, credit score and account history.
Automated Underwriting
Solutions like Bankingly connect with external databases (such as government sources, credit bureaus, and identity data providers), enabling automated underwriting that allows lenders to approve or reject applications in seconds. This means that the process can be completed without human intervention as well, which can reduce the time and cost associated with manual labor.
Risk Management
Fintech tools use AI algorithms to quickly analyze borrower information and determine whether they qualify for a loan in seconds. Bankingly has fraud detection tools that can scan millions of data points to identify potential fraudsters and detect suspicious activity more efficiently. This automated process comes with anti-fraud monitoring and anti-money laundering (AML), which save time and money by conducting faster risk assessment. AI-enabled tools can also detect patterns in data not obvious, allowing lenders to make better decisions about borrowers. This data can be used to create more accurate credit scoring models.
Data Analysis
Using Bankingly's admin portal, customers can leverage the power of data analysis. This is a crucial strategy for improving loan origination and repayment. Leveraging analytics can help better understand borrower behavior and risk profiles. This information can then be used to tailor specific products, offers, promotions for every borrower profile, while minimizing risk exposure. They can also identify potential fraud or discrepancies, which could result in costly fines from regulatory agencies.
Customer Education
Providing comprehensive customer education and support can make a big difference to both digital onboarding and engagement. Customers can be made aware of the types of loans available; how interest rates affect them, so they borrow responsibly and guide them through every step of their journey.
Payment Aggregators
Fintech companies can serve as payment aggregators, which allow borrowers to pay all creditors from one platform. This saves effort as the borrower does not need to track or login to multiple accounts or visit various branches to repay. In addition, they provide analytics to monitor spending patterns, usage and overall loan payment cycles enabling borrowers to manage their finances better.
Payment Reminders
Bankingly offers automated payment reminders (via SMS, WhatsApp, email alerts, app notifications) for each borrower's needs. They ensure payments are never missed or late, reducing stress levels while helping borrowers maintain good credit scores. They can also alert borrowers when they reach milestones, such as nearing the end of the loan term i.e., maturity and provide special offers to top-up or early repayment.
Offering such features helps borrowers avoid damaged or low credit scores. By automating, the bank's resources are reduced, which otherwise would be wasted on calling customers or hiring debt collection agencies. Bad debts are also minimized as the process is streamlined.
With digital onboarding and loan origination solutions like Bankingly's, SME financial institutions can easily increase the efficiency and returns. In doing so, they also strike a fine balance by providing a great customer experience while minimizing potential risks.
Ready to streamline your loan origination process and enhance customer experience? Let's talk!
Back
to top