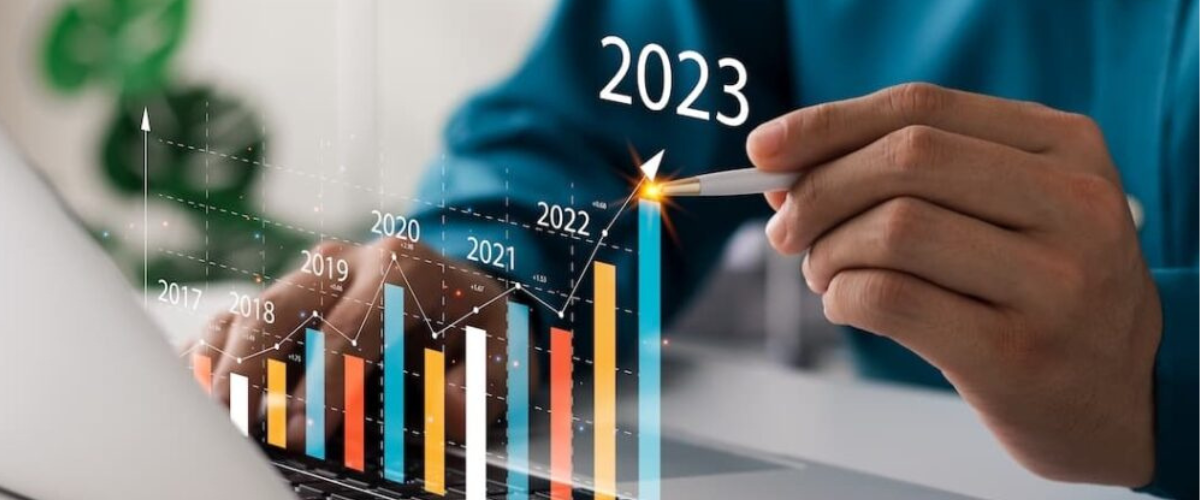 August 14, 2023
Unveiling the Key Financial Trends for 2023-2024
Learn how Financial Institutions can stay ahead of the curve with our latest report.
The banking sector has undergone a profound transformation in recent years. Digital banking has ceased to be an option or a mere trend and has evolved into a powerful driving force, revolutionizing the way we interact with financial services. Following the challenges posed by the Covid-19 pandemic between 2020 and 2022, this change has been accelerated even further. The result? A deeper market understanding, a wide array of products and services, and widespread adoption.
The numbers speak for themselves: by the year 2024, an astonishing total of 3.6 trillion digital banking users worldwide is projected. That's not all; an impressive 94% of these users are expected to turn to mobile banking services at least once a month. Significant growth is anticipated in emerging markets across Latin America, Africa, and Asia, setting a new financial paradigm.
In the face of this dynamic reality, it is imperative that key players in the banking industry, from leaders and executives to technology and sales teams, are fully aware of the changes at play. How can they remain competitive? How can they enhance their market position and ensure customer loyalty? Through meticulous research and analysis of patterns from over 4 million users in emerging markets, Bankingly has identified the financial trends for 2023 and 2024 that can be leveraged to outperform the competition.
Gain a comprehensive view of the 5 key financial trends reshaping the financial landscape. This exclusive report unveils the keys to embracing the future of the financial sector and ensuring success in an ever-changing world.
Explore the opportunities and challenges that lie ahead and prepare your organization to lead in this new financial era! Download now!
Back
to top