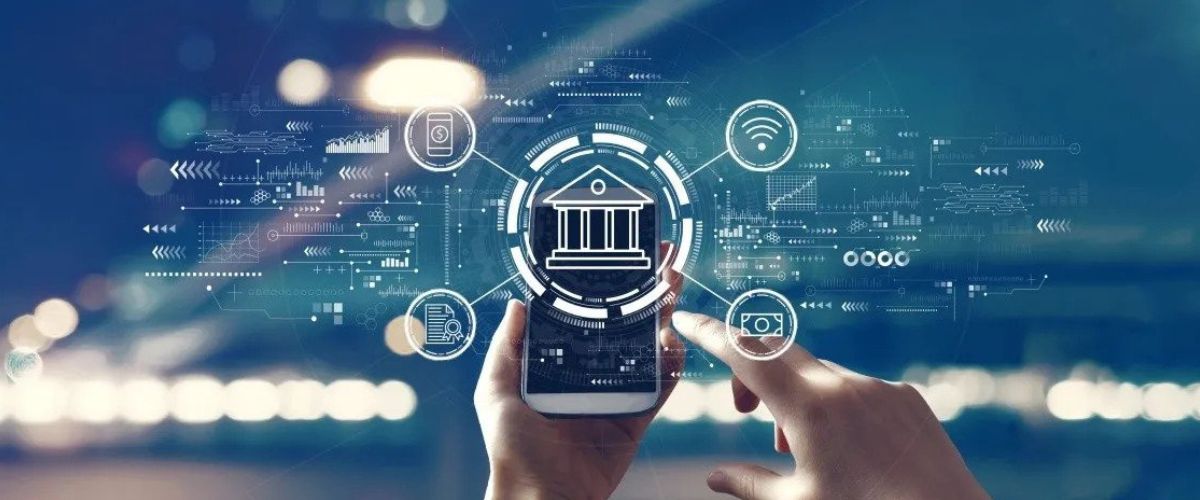 December 12, 2022
What are the risks and opportunities for the fintech industry?
The fintech industry is one of the fastest growing in the world. However, as with any emerging industry, there are risks and opportunities.
The fintech industry is one of the fastest growing in the world. And with good reason. Using tech innovation, companies such as Bankingly are helping traditional banks, coops, and microfinance to compete better. Even in other sectors, SMEs are taking advantage. However, as with any emerging industry, there are risks and opportunities. In this post, we'll explore some of them.
Risks
Regulations: Fintech is subject to the same regulatory risk as banking. However, laws have not kept pace or are not comprehensive. For, e.g., online lenders, deposits, and digital wallets are not subject to the same stringent regulations and safety nets as traditional banks. It gets trickier as fintech deals with funds, data, and users' privacy across jurisdictions.
While regulations vary from country to country, there are general principles that all must abide by. For example, most jurisdictions require a specific license and compliance with anti-money laundering (AML) and KYC to prevent financial crimes.
If a fintech company (unintentionally) violates any laws, runs afoul of government regulations, and fails to comply, that can lead to hefty fines.
Many also have similar technology stacks (programming languages, frameworks, databases, and APIs) and may share similar vulnerabilities; they are reliant on a few large cloud service providers, mobile platforms (Android and iOS), and payment processors (90% rely on Visa and MasterCard) or few social media channels thereby creating weak links and single points of failure. While the infrastructure is reliable (up to 99.99% availability), any outage, data breaches, or security risks that do occur can impact them.
Funding: Most fintech growth is fueled and subsidized by easy-flowing venture capital. In 2021, fintech accounted for $130 billion in funding, making it the leading sector. The mindset of growth now, profits later at any cost, is not sustainable.
VC funding to fintech is falling. Data from CB Insights shows a 48% drop to $4.4 billion now versus the same time in Q1 2021. Now many fintech, especially consumer-facing ones, are encountering lower investor appetite amid higher interest rates and inflation following heavy spending to meet Covid demand. As a result, VC funding across the board is returning to pre-pandemic levels of "normal."
After years of rapid growth, investors are getting impatient and are expecting returns. This is evident as valuations have reduced or taken a beating in the public markets, with market caps dropping by as much as 80%. This can create a slump in growth and entry of new players.
Data security risks: Due to an over-reliance on cutting-edge tech and the processing of sensitive financial data, fintech is often targeted for cyberattacks. This is a double-edged sword because while tech can help them scale, it can also be a source of disruptions and outages.
Outages/downtime can lead to lost business if customers can't access services. Accenture found that fintech firms are more likely to be targeted than traditional financial institutions. For example, if a fintech company falls victim to a data breach and customer data is compromised, the reputational damage and loss of user trust are disastrous for businesses.
Inherent Risks: It's likely majority of fintech startups, which are undercapitalized, and inefficient with weak business models and high burn rates (spending), will close. This is not unique to fintech but across industries. About 90% of startups fail - 10% within year one; 70% close during years 2-5 of inception. 42% of startups fail due to misreading market demand and poor timing. The second reason (29% of cases) is running out of funds or lack of or lesser funding.
It can be argued that it's common for any industry. A few failures don't mean that the industry is doomed; after all, many traditional companies have also gone bust, merged, or consolidated. In context, the dot-com bubble burst in 2000, but the industry has grown and grown stronger.
Opportunities
Financial Inclusion: One of the biggest opportunities is tapping into huge markets that traditional banks neglected or could not serve. Financial inclusion can help over 1.5 billion unbanked and hundreds of millions of underbanked.
There's also a new generation of customers (Gen Y, Millennials, Alpha) now aged between 10 to 40, with different approaches to managing their finances and prefer fintech.
80% of the world's economy is SMEs, micro-enterprises that need a bank account, insurance, and easier access to credit but are overlooked - fintech is already helping millions of them.
Technology: Fintech companies can also take advantage of new technologies or create them. For example, AI is being used to develop chatbots to provide customer support or give financial advice; Big Data to analyze massive untapped data to offer personalized products; Blockchains to create digital ledgers and smart contracts that are more secure and transparent.
Market Potential: In emerging markets with limited, aging financial infrastructure and outdated business models, fintech has vast potential. In Latin America, Africa, and Asia, fintech is driven by the need to resolve serious macro-issues that increase financial and digital inclusion.
LatAm fintech startups raised $2.8 billion during those 3 months ending March 31 - the fourth largest quarter on record. IDB Invest and Finnovista estimate the fintech ecosystem grew 112 % from 2018-21. Fintech is now Africa's fastest-growing sector and made up 61% of the $2.7 billion of funds deployed in 2021. This bucks the trend in some markets.
Conclusion
The fintech industry has its share of growing pains. However, the opportunities outweigh the risks. There's no doubt fintech will evolve and is here to stay. Customers will always prefer something that offers a better, affordable experience –from fintech or traditional banks that adapt to provide them. The market simply follows them.
Want a modern and integrated digital banking suite? Let's talk!
Back
to top