Our Products
We provide financial institutions with a modern and integrated digital banking suite within weeks.
Web & mobile banking
Ensure the relevance and permanence of your financial institution, increasing revenues and optimizing operational costs.
Our SaaS digital banking solution is a cloud base platform that allows you to digitize your financial services through a rapid implementation process in a way that will save you costs related to infrastructure, personnel, and technical support.
A world class solution, with a pricing model based on the number of monthly active users in compliance with the highest international security standards.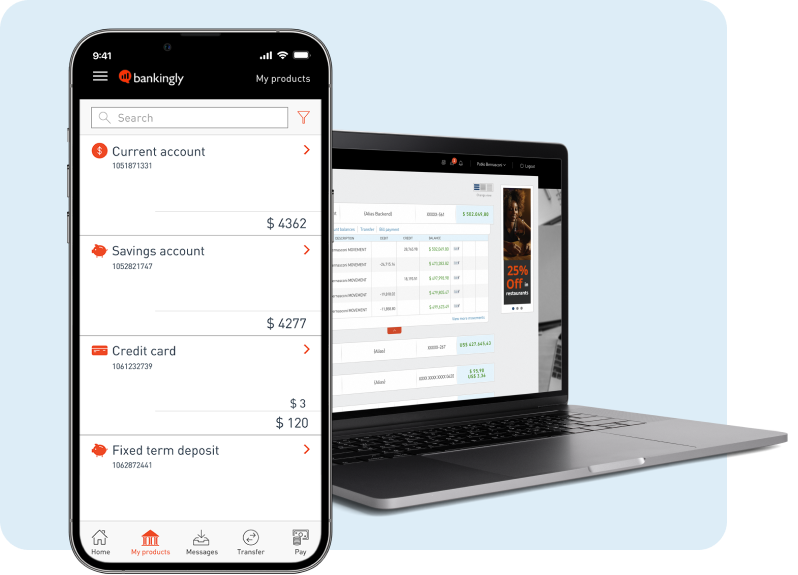 Conversational banking
Secure a personalized and friendly experiences on digital channels for your customers.
Improved customer service and company image.

Low-cost launch.

Quick implementation: product already available and integrated.

New communication channel to your clients.

Increases transactions and retains customers.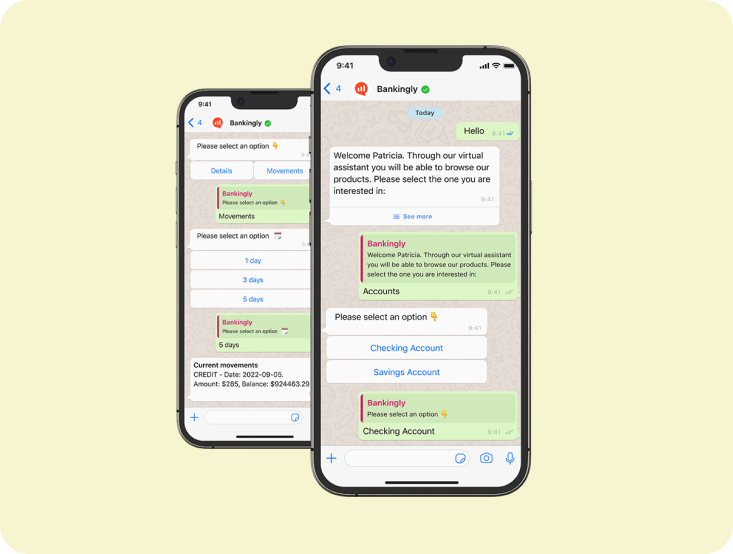 Digital onboarding & loan origination
Manage credit applications and loans granted from a single platform, covering the entire loan lifecycle.Connection with external databases (goverment sources, credit bureaus and identity data providers)
Oversee user authentication processes by valuing unique facial features.

Empower management efficiency: from origination to collections.

Reduction of processing times.

Scalability in terms of infrastructure and personnel

Prevention of money laundering

Real-time information.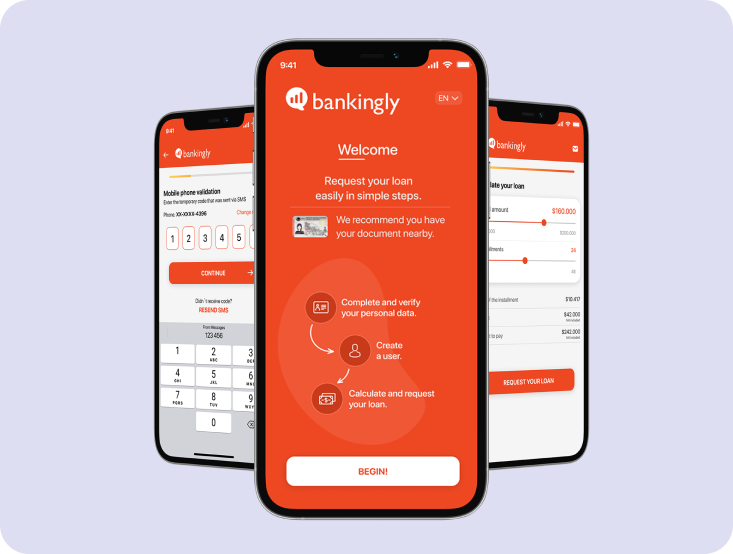 Admin portal
Incredible digital channels require a dynamic management platform.
An intuitive & easy to use Administration Portal in which you can:
Customize your digital channels according to your current

functionalities

Detect real-time incidents which allow immediate decision-making and a better response to customers.

Empower an effective communication through segmented campaigns according to customers' profiles and/or behaviors in relation to the web and app channels

Improve debt collection rates and reactivation of inactive users through messages via mail, within the same channels, or even through push messages.

Configure and customize the different security devices according to your policies and local regulations.

Provide better user support through the Administration Portal developed to see the detailed traceability of customer journey.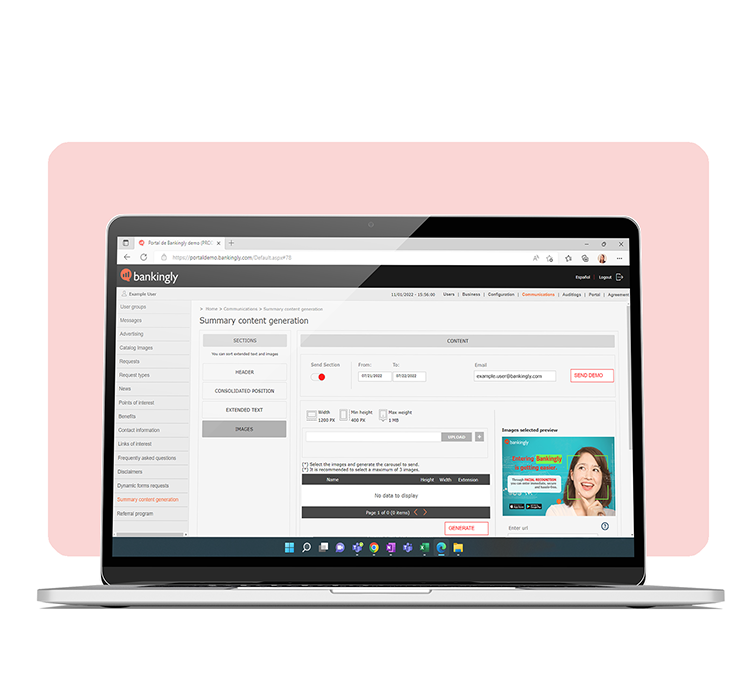 Fraud prevention
Detect and prevent cyber-attacks against your customers, protecting your institution from financial loss and reputational issues.
Through machine learning and based on predictive analysis, we identify patterns related with high-risks behaviors. We analyze the conducts of your users and design intelligent profiles that raise red flags when a transaction is generated outside the usual parameters.
Reduction of transactional fraud through

real-time analysis

of user-generated transactions.

Immediate actions

execution based on rules predefined by your financial institution.

Automatic

detection of anomalies

based on

user behavior.