Back to all products
Conversational banking
Interactive relationships are key to the user's experience. The shift to WhatsApp banking should empower that.
Current customers value convenience and choose digital experiences that are fast and easy to use. Connect with your customers on their terms, providing the support they need for a positive experience.
Deploy reliable messages and proactively reach consumers wherever they are.
Make conversations flow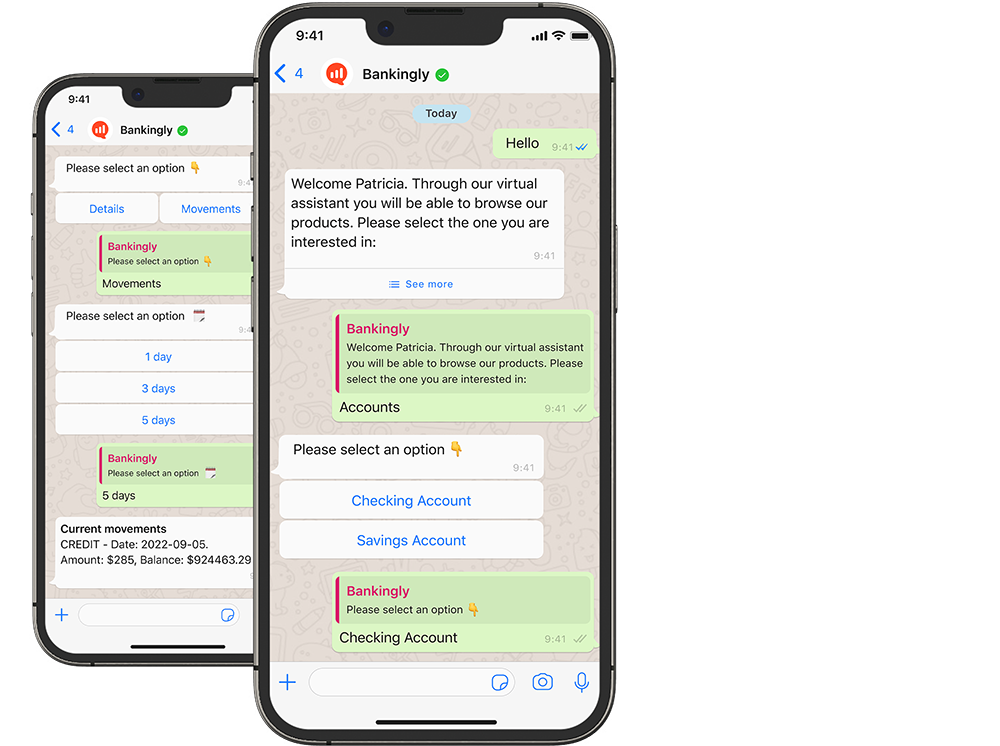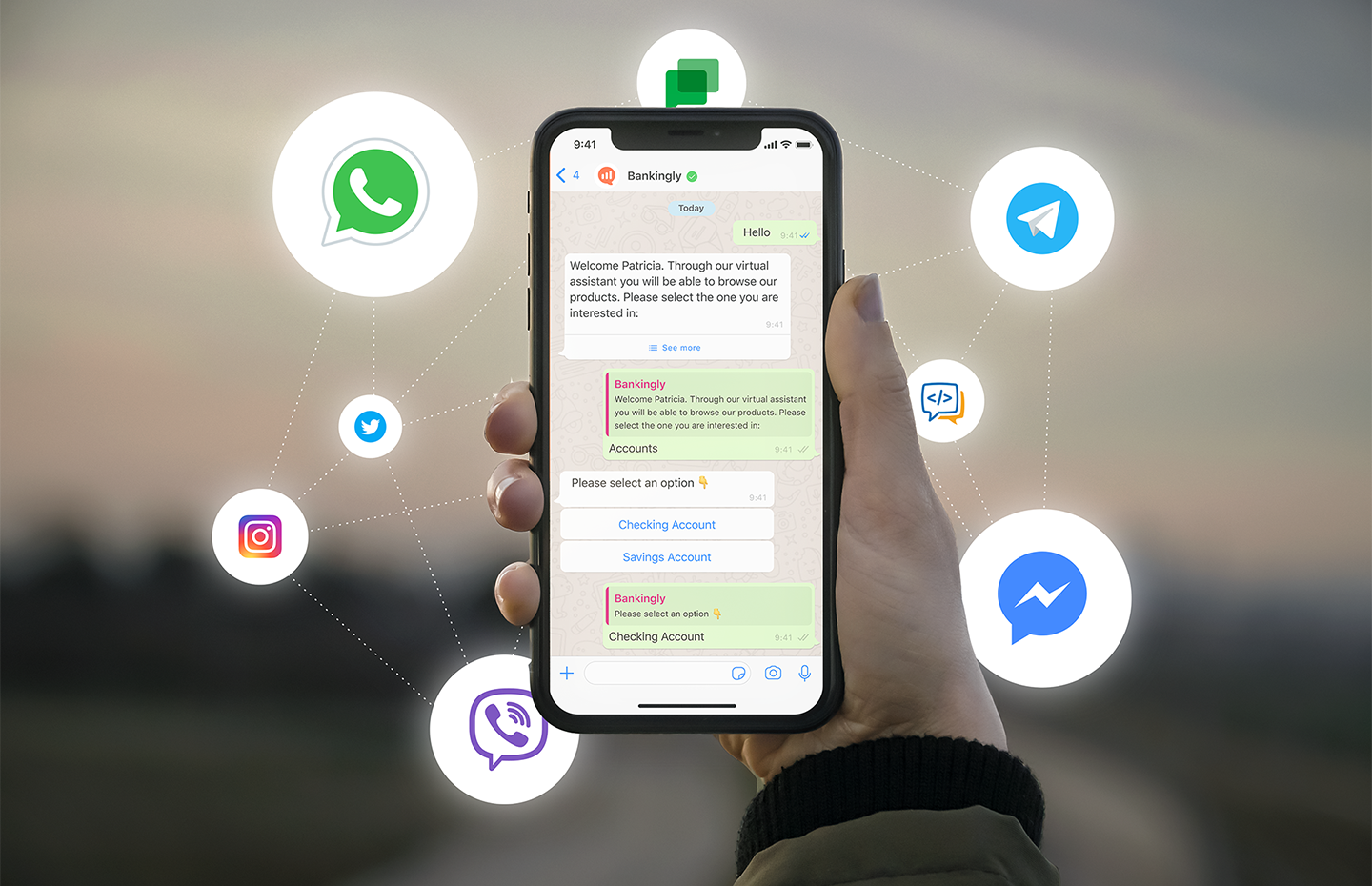 Meet the power of conversational banking
Digital banking features: account management, real-time transactions, loan and check management, credit cards, service payment, investments, fixed-terms deposit, credit lines.
Offer 24*7 access to discover products on customer's favorite messaging channel like WhatsApp, Facebook Messenger and Viber.
Leverage security and compliance from most popular channels.
Considerations for language, tones, uses and customs in communication with customers.
100% customizable flow with potential integrations to CRMs, ERPs & other systems.
Boost your debt collection management
Automate the process of reaching out to customers and responding during debt collection, report on outstanding debts and record payment promises.

Basic flows with product details, payment of services, credit cards and transfers.
User-configured transaction notifications for sending and receiving confirmations.
Customer registration with full onboarding (KYC, biometrics, proof of fund, AML check, etc).
Transactional section for paying loan installments or agreements.
Ability to transfer to an agent, either to talk on the phone or to chat.
Process automation: Integration with other systems, such as CRMs, ERPs, or a ticket system.
Take a look at
another product