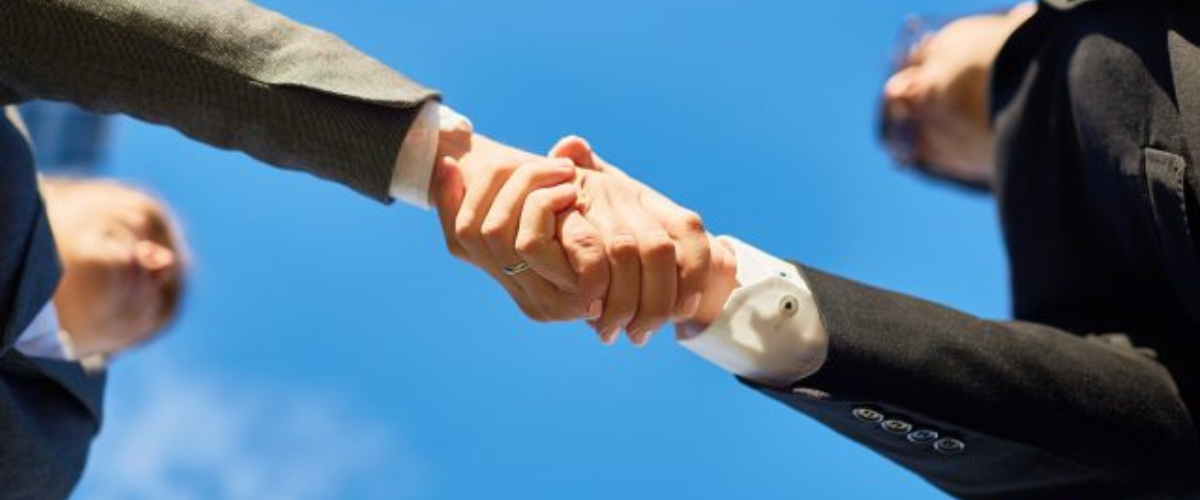 October 18, 2022
How to choose the right type of FinTech partnership?
Digital Transformation. Disruption. Startups. FinTechs. Business models are rapidly changing so is consumer behavior.
We live in such a competitive environment. It's more important than ever for SME financial institutions such as banks, cooperatives, insurance, and microfinance to form partnerships and collaborate in a FinTech ecosystem.
Why does it matter?
Helps focus on core businesses
Time to market
Innovation and extra value to customers
Reduce costs and risk of failure
Scale faster
This trend is underway. According to our IDB colleagues, 34% of fintech in Latin America is engaged in partnerships with traditional banks, and it's only set to increase.
"Digital transformation and inclusion must be a priority for every organization and customers worldwide. Partnering with colleagues that share this vision is a key element for our company," said Sebastián Pertiné, Partnership Manager at Bankingly. "Bringing the right partners onboard reinforces our global strategy to connect with new markets by providing affordable, high-quality solutions to any financial institution, from Ghana to Mexico."
But what are some of the most common FinTech partnerships? Let's take a look.
Reseller/Referral Partnership: We start with this classic and efficient model, in which any IT company can associate with fintech partners such as Bankingly to increase their business and expand their product/service portfolio. Both parties agree to set a percentage fee according to the opportunity and share the earnings. In this model, the partner can take on the role of a distributor, systems integrator, or reseller and provide value-added services (VAS) based on the commercial terms agreed upon and their expertise.
This model is ideal if the institution does not have the resources, technical skills, or global presence to invest in managing a new offering that will boost its business.
Equity Partnerships: The financial institution takes an equity stake (typically a minority share) in a fintech company. This is usually seen between venture capital (VC) firms and startups. However, as more established financial institutions look to get involved in the fintech space, such partnerships are becoming common. There are a few reasons why banks might opt for an equity partnership.
Firstly, it allows the bank to better understand the company and its technology. Secondly, it gives the bank a seat at the table when making decisions about the company's direction. And lastly, if the company is successful, the bank can reap the financial rewards by selling its stake at a profit.
JV Partnerships: A joint venture (JV) is when two or more companies come together to create a new company or product. JV partnerships are often seen as a way for larger companies to partner with smaller companies with innovative technologies or solutions.
Integration Partnerships: Think of a payment gateway or cloud provider (e.g., Microsoft Azure). A trusted third party is a development company familiar with the fintech product. Then they, in turn, engage with prospects/customers for integrations and various development projects through the fintech solution.
Strategic Partnerships: Associations, Federations, or industry bodies for credit unions, microfinance, cooperative leagues, and fintech representing their members partner with FinTech. This is a very important partnership regardless of the country, as the benefits, expertise, and agreed terms could pass on to all the members to generate a true impact and digital transformation.
#FinTech partnerships come in many different shapes and sizes. There are no one size fits. Each type has pros and cons, so choosing the best fit between your business model and the vendor is essential.
You must ask yourself, which is suitable for your institution? Then, assess current resources, do a pilot program or feasibility study, and determine which model best fits you, your partner, and your customers, so it's a win-win-win!
"When you work together, you reinforce each other. It's not a matter of competition; it's a matter of collaboration and becoming better together," sums up Sebastian Pertiné.
Want to become a partner? Let's talk!
Back
to top